Be like a tree planted by water.

FAITH
Secona Baptist Church is a Southern Baptist Church that follows the doctrine of The Baptist Faith and Message, a faith statement adopted by the Southern Baptist Convention on June 14, 2000.The Baptist Faith and Message is reprinted below.

VISION
Secona Baptist Church seeks to help people know God, trust Him, and follow Him as they grow in Christ.

OUTREACH
Secona Baptist Church has many ministries of which you can be a part. These include Sunday School, Prayer Ministry, Men's Ministry, a Youth Ministry, and a Music Ministry among many others! Come join and be a part of the body of Christ.
---
Therefore, we are ambassadors for Christ, God making his appeal through us. We implore you on behalf of Christ, be reconciled to God.
II Corinthians 5:20
---
Meet the Secona Baptist team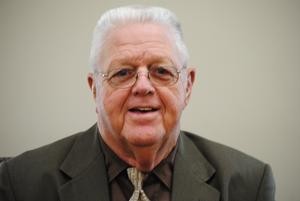 Oliver Nealy – Minister of Music
Randell Merck – Custodian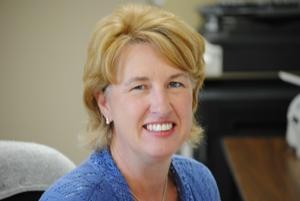 Terri Owens – Ministry Assistant
Oliver Nealy has been Secona Baptist Church's Minister of Music since 1994. Before he came to Secona, he spent 11 years as the Minister of Music at East Pickens Baptist Church.
Mr. Nealy is a 1958 graduate of Toccoa Falls College, where he met his wife of 53 years, Dianne Nealy. They have 2 children and 3 grandchildren.
Mr. Nealy retired as the Pickens County Clerk of Courts in 2001.
To contact Mr. Nealy, please call the church office at (864) 878-3816.
Mr. Merck has worked at Secona since March 2001. He is a member of Calumet Baptist Church where he is active in his Sunday School class. Mr. Merck has been married for 50 years and has 1 daughter.
Terri Owens has been the Ministry Assistant at Secona Baptist Church since June 2010.
Mrs. Owens is an active member at East Pickens Baptist Church where she teaches a ladies' Sunday School Class.
Mrs. Owens is married to Mike Owens and has 2 adult daughters.
To contact Mrs. Owens, email the church at secona@bellsouth.net or call the church office at (864) 878-3816.
Robert Bevill – Senior Pastor
James Lawson – Student Minister
---
Secona Baptist Church is a Southern Baptist Church that follows the doctrine of The Baptist Faith and Message, a faith statement adopted by the Southern Baptist Convention on June 14, 2000.The Baptist Faith and Message is reprinted below.
I. The Scriptures
The Holy Bible was written by men divinely inspired and is God's revelation of Himself to man. It is a perfect treasure of divine instruction. It has God for its author, salvation for its end, and truth, without any mixture of error, for its matter. Therefore, all Scripture is totally true and trustworthy. It reveals the principles by which God judges us, and therefore is, and will remain to the end of the world, the true center of Christian union, and the supreme standard by which all human conduct, creeds, and religious opinions should be tried. All Scripture is a testimony to Christ, who is Himself the focus of divine revelation.
Exodus 24:4; Deuteronomy 4:1-2; 17:19; Joshua 8:34; Psalms 19:7-10; 119:11,89,105,140; Isaiah 34:16; 40:8; Jeremiah 15:16; 36:1-32; Matthew 5:17-18; 22:29; Luke 21:33; 24:44-46; John 5:39; 16:13-15; 17:17; Acts 2:16ff.; 17:11; Romans 15:4; 16:25-26; 2 Timothy 3:15-17; Hebrews 1:1-2; 4:12; 1 Peter 1:25; 2 Peter 1:19-21.
---
Sunday
9:15AM: Bible Study
10:30AM: Morning Worship Service / Children's Church
6:00PM: Evening Worship Service
Wednesday
6:30PM: Bible Study/Youth Group/Gospel Project for Kids
7:20PM: Adult Choir Practice
---
Where can God use your talents?
Children's Ministry
Secona provides many opportunities for children to experience the adventure of Growing in Christ. Sunday School teachers are waiting to greet children each Sunday morning at 9:15 AM. Contact Mrs. Dianne Nealy for information.
Nursery for Babies through Age 2 is provided during the morning worship service; Children (Ages 2 and 3) and Children Age 4 through Grade 1 are invited to attend Children's Church during the morning worship service.
TeamKID classes (Ages 3 – Grade 5) meet Wednesday evenings from 6:30 – 7:15 PM.
Secona Kids' Choir meets quarterly on Wednesday evenings. Contact Director Rita Rahn for more information.
Annual Children's Activities include the Resurrection Celebration/Egg Hunt, Memorial Day Picnic, Vacation Bible School, Summer Camp, and Fall Festival.
Homebound Ministry
Our Homebound Ministry program starts afresh each September. You will have received in your Sunday School class a request to consider participating. Please think about this carefully. It is important that once you have made the commitment to care for a homebound member that you are willing to fulfill it. If your class as a whole chooses not to adopt someone, perhaps you as an individual would be interested. In either case, this is a simple but richly rewarding experience. Please contact Lois Cain for more information.
Prayer Ministry
"My house will be called a house of prayer for all nations." Mark 11:17
"Do not be anxious about anything, but in everything, by prayer and petition, with thanksgiving, present your requests to God. And the peace of God, which transcends all understanding, will guard your hearts and your minds in Christ Jesus." Philippians 4:6-7
The Intercessory Prayer Ministry of Secona Baptist Church is the foundation upon which God builds a caring and growing church. The Prayer Ministry serves as a prayer support system for our church staff, our church family, and for people throughout our city, state, nation, and world.
If you are interested in learning how you can be a part of this exciting ministry, please contact the church office (878-3816 or emailsecona@bellsouth.net).
Youth Ministry
Every Sunday morning at Secona beginning at 9:00 AM, middle school and high school youth gather in the kitchen on the lower level for a light breakfast before heading to Bible Study at 9:30 AM.
The youth meet on Sunday evenings at the HOUSE at 6:00 PM to study Firm Foundations, a Bible study that centers on the foundations of our faith – from Creation to the Cross!
On Wednesday evenings, youth meet at The HOUSE for Discipleship Groups beginning at 6:30 PM. After Disciple Groups, the HOUSE remains open until 8:00 PM. Youth enjoy snacks, basketball, pool, ping-pong, and other games.
Annual youth events include Winter Retreat, Fund-Raising Barbecue, Memorial Day Picnic, Vacation Bible School, Summer Camp and/or Mission Trip, Lock-In, and other fellowships such as After Church Things and holiday parties.
Deacon Ministry
Harold Alexander (Vice-Chairman)
Frank Brezeale
Andy Crumpton
C.B. Dunson
Jerry Grant
Ron King (Chairman)
Marion Lawson
Tripp Martin (Secretary)
Donnie Patterson
Danny Travis
Bart Turner
Wayne Turner
Sunday School
We have a place for everyone in Sunday School.
Men's Ministry
Men's Ministry meets the third Tuesday of each month during the months of September through May.
Woman-to-woman
Woman to Woman is a women's ministry of Secona Baptist Church whose goals are to challenge, encourage, and enhance a woman's growth in the Lord and to see her gifts be used to the glory of God.
Woman to Woman meetings are scheduled from September through May and begin at 7:00 PM. Annual events include Lottie Moon Post Office, Bless the Children Christmas Party, and the Spring Ladies' Banquet.
Prison Ministry
For many years, members of Secona have ministered to prisoners at local law enforcement facilities. Each Sunday morning, several Secona members lead a worship service for approximately 40-50 inmates at a local prison.
Music Ministry
Adult Choir meets every Wednesday evening from 7:20 – 8:00 PM. We would love to have you join us!
Senior Adult Ministry
Secona's Senior Adult Ministry, knows as the SENIOR SAINTS, meets once per month (usually the second Tuesday of each month) year-round. Please contact Wayne and Martha Turner or Jerry and Emma Lou Grant for more information.
---
Secona Baptist Church
234 Secona Road
Pickens, SC 29671
Office Hours: Mon – Thurs 8a – 2:30p

Phone: 864-878-3816
Fax: 864-878-0173
Email: secona@bellsouth.net
Pastor: Reverend Robert Bevill
---
Here's where you'll find us
---