FAITH
Secona Baptist Church is a Southern Baptist Church that follows the doctrine of The Baptist Faith and Message, a faith statement adopted by the Southern Baptist Convention on June 14, 2000. You can check it out at the following link:

VISION
Secona Baptist Church seeks to help people know God, trust Him, and follow Him as they grow in Christ.

OUTREACH
Secona Baptist Church has many ministries of which you can be a part. These include Sunday School, Prayer Ministry, Men's Ministry, a Youth Ministry, and a Music Ministry among many others! Come join and be a part of the body of Christ.
Meet the Secona Baptist team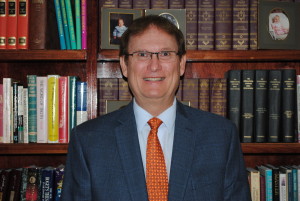 Rev. Robert Bevill – Senior Pastor
Reverend Robert Bevill came to Secona as pastor in December 2014.
Robert accepted God's call to the ministry while in college and has served as a pastor for 36 years. His pastorates have included Poplar Springs Baptist Church in Moore, SC, Mt. Pisgah Baptist Church in Easley, SC, Taylor's Grove Baptist Church in Lancaster, SC, and Black Lick Baptist Church in Glen Dean, KY.
Robert is a graduate of University of South Carolina with a BA in Psychology. He received his Master of Divinity Degree from the Southern Baptist Seminary in Louisville, KY.
Robert has a passion for ministry and preaching God's Word. He believes prayer, missions, and discipleship are vital to a growing church.
Robert and his wife, Becky, have three children and five grandsons.
Robert enjoys spending time with his family, bicycling on the Doodle and Swamp Rabbit Trails, reading, traveling, and sports. His family, friends, and church family are aware of his love of chocolate!
Chandler Moats began serving as Secona's Student Pastor in February 2018. He became a follower of Jesus at age 12 and felt called to ministry at age 16. Chandler graduated from North Greenville University in 2015 with a B.A. in Christian Studies. He is currently pursuing a Master of Arts in Discipleship from the New Orleans Baptist Theological Seminary.
Chandler has a heart for student and family discipleship. He met his wife Emily at NGU, and they married in 2016.
Eddie Allgood
Minister of Music
Eddie Allgood has served as Minister of Music at Secona since October 2015. He is very passionate about leading in worship and directing the choir and music activities at the church. He wants to use his abilities and talents in music to lead people to Jesus Christ.
Eddie graduated from Southern Wesleyan University in May 2006 as a Music Major with emphasis in Church Music. Eddie is married to Debbie, and they have 2 daughters, 2 sons-in-law, and 4 grandchildren.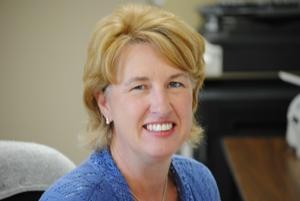 Terri Owens
Ministry Assistant
Terri Owens has been the Ministry Assistant at Secona Baptist Church since June 2010.
Terri is an active member at East Pickens Baptist Church where she teaches a ladies' Sunday School Class.
Terri is married to Mike Owens and has 2 adult daughters.
To contact Terri, email the church at secona@bellsouth.net or call the church office at (864) 878-3816.
Sunday
9:15AM: Bible Study
10:30AM: Morning Worship Service / Children's Church
6:00PM: Evening Worship Service / Elevate Youth Small Groups / Elevate Kids @ the House begins September 13.
Wednesday
6:30PM: Bible Study/Elevate Youth at the House/Gospel Project for Kids
7:20PM: Adult Choir Practice
Where can God use your talents?

ElevateKIDS exists to help our kids and families know Jesus and make him known. On Sunday mornings at 9:15 a.m., we offer Nursery and Sunday School classes to serve our different age groups (birth-5th grade). During our Sunday morning worship services, we offer a nursery for infants and one-year olds, a Children's Church class for 2-3 year olds, and another Children's Church class for 4 year olds through 3rd grade.
On Sunday evenings at 6:00 p.m., ElevateKids gather with adults in the sanctuary for a time of family worship.
On Wednesday evenings from 6:30-7:15 p.m., ElevateKids gather at The House for a time of discipleship and fun!
!
Homebound Ministry
Our Homebound Ministry program starts afresh each September. You will have received in your Sunday School class a request to consider participating. Please think about this carefully. It is important that once you have made the commitment to care for a homebound member that you are willing to fulfill it. If your class as a whole chooses not to adopt someone, perhaps you as an individual would be interested. In either case, this is a simple but richly rewarding experience. Please contact Lois Cain for more information.
Prayer Ministry
"My house will be called a house of prayer for all nations." Mark 11:17
"Do not be anxious about anything, but in everything, by prayer and petition, with thanksgiving, present your requests to God. And the peace of God, which transcends all understanding, will guard your hearts and your minds in Christ Jesus." Philippians 4:6-7
The Intercessory Prayer Ministry of Secona Baptist Church is the foundation upon which God builds a caring and growing church. The Prayer Ministry serves as a prayer support system for our church staff, our church family, and for people throughout our city, state, nation, and world.
If you are interested in learning how you can be a part of this exciting ministry, please contact the church office (878-3816 or emailsecona@bellsouth.net).

Elevate exists to help middle schoolers, high schoolers, and college students know Jesus and make him known. We meet Sunday mornings at 9:15 a.m. for Sunday School and at 10:30 a.m. for the main worship gathering. On Sunday evenings at 6:00 p.m., Elevate meets at The House for our student worship gathering. On Wednesdays from 6:30-7:15 p.m., we meet back at The House to serve and disciple Elevate KIDS. See you soon!
Our college students and young adults gather for Sunday School at 9:15 a.m.and then attend the main worship gathering at 10:30 a.m. We encourage our students to become involved in the Barnabas Encouragement Ministry to be connected with an adult who can serve, disciple, pray for, and mentor them through these life-changing years.
Deacon Ministry
Ken Batson
Zac Corn
Andy Crumpton,

Asst. Chair

Jon Dow, Chair
Stanley Harper
Houston Hudson
Eric King
Marion Lawson
Tripp Martin, Secretary
Jim McKinney
Smith Porter
Bart Turner
Sunday School
We have a place for everyone in Sunday School.
Bless the Children Christmas Party
Secona partners with Behavioral Health Services of Pickens County to provide Christmas for clients of the agency. Each year 24 children are invited to church for games, crafts, shopping, lunch, Santa, gifts and the telling of the Christmas story. For more information on how you can help with this, see Kim Clevenger.
Men's Ministry
The Men's Ministry meets on the third Tuesdays during the months of January, March, May and October.
Prison Ministry
For many years, members of Secona have ministered to prisoners at local law enforcement facilities. Each Sunday morning, several Secona members lead a worship service for approximately 40-50 inmates at a local prison.
Music Ministry
Church Choir meets every Wednesday evening from 7:20 – 8:00 PM. We would love to have you join us!
Senior Adult Ministry
Secona's Senior Adult Ministry, knows as the SENIOR SAINTS, meets once per month (usually the second Tuesday of each month) year-round. Please contact Wayne and Martha Turner, Carlos and Shelba Porter, or Donnie and Linda Patterson for more information.
We are excited to introduce you to a new giving method. In a day when cash and checks aren't used as often as they used to be, we set up a new option to give tithes and will implement a chance to pay fo
r events and activities. Simply click on the Tithe button belo
w
and it will lead you to a form that will help you set
up ho
w you
would
like to give. You may give one time gifts or set up recurring gifts that
will automatically allow you to give as often as you want. You also have the
option
of using
a debit or
credit card or an e-check. Once you have decided how you will give, you will have the OPTION of paying the service fee. The fee is approximately 3% or credit/debit cards and 1% for e-checks. If you decide to pay the fee, click in the appropriate box. Please note that any fees you pay WILL NOT be reflected on your year end contributions.