ElevateKIDS exists to help our kids and families know Jesus and make him known. On Sunday mornings at 9:15 a.m., we offer Nursery and Sunday School classes to serve our different age groups (birth-5th grade). During our Sunday morning worship services, we offer a nursery for infants and one-year olds, a Children's Church class for 2-3 year olds, and another Children's Church class for 4 year olds through 3rd grade.
On Sunday evenings at 6:00 p.m., ElevateKids gather with adults in the sanctuary for a time of family worship.
On Wednesday evenings from 6:30-7:15 p.m., ElevateKids gather at The House for a time of discipleship and fun!
Prayer Ministry
"My house will be called a house of prayer for all nations." Mark 11:17 "Do not be anxious about anything, but in everything, by prayer and petition, with thanksgiving, present your requests to God. And the peace of God, which transcends all understanding, will guard your hearts and your minds in Christ Jesus." Philippians 4:6-7 The Intercessory Prayer Ministry of Secona Baptist Church is the foundation upon which God builds a caring and growing church. The Prayer Ministry serves as a prayer support system for our church staff, our church family, and for people throughout our city, state, nation, and world.
If you are interested in learning how you can be a part of this exciting ministry, please contact the church office (878-3816 or email
secona@bellsouth.net
).

Women growing together to know and love Jesus is the mission of the Secona Women's Ministry. The goals include building community, discipleship, encouragement, fellowship, mentoring, ministry, and prayer. These are accomplished through weekly Bible studies, quarterly fellowship opportunities, and missions. At this time, we have Bible studies on Monday mornings at 10 in the Men's Memorial Class, and Thursday evenings at 7 in the church conference room. Please see Kim Clevenger for more information. We also support the Widow's ministry Women of Faith – On the Journey Together.
Women of Faith – On the Journey Together

This is a ministry designed for women in our community who have lost their husband. They meet each month to enjoy a time of food, fun, fellowship, and sharing. So come – meet a new friend and know that we will walk beside you as we take this journey together. God has a plan for you if you trust Him.
Please see Teresa Stewart for more information.
So do not fear, for I am with you, do not be dismayed, for I am your God. I will strengthen you and help you; I will uphold you with my right hand. — Isaiah 41:10

Elevate exists to help middle schoolers, high schoolers, and college students know Jesus and make him known. We meet Sunday mornings at 9:15 a.m. for Sunday School and at 10:30 a.m. for the main worship gathering. On Sunday evenings at 6:00 p.m., Elevate meets at The House for our student worship gathering. On Wednesdays from 6:30-7:15 p.m., we meet back at The House to serve and disciple Elevate KIDS. See you soon!
Our college students and young adults gather for Sunday School at 9:15 a.m.and then attend the main worship gathering at 10:30 a.m.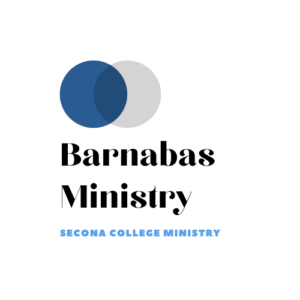 We encourage our students to become involved in the Barnabas Encouragement Ministry to be connected with an adult who can serve, disciple, pray for, and mentor them through these life-changing years.
Deacon Ministry
Harold Alexander

Zac Corn

Andy Crumpton

C.B. Dunson

Gary Gillespie

Mark Hooper, Asst. Chair

Eric King

Ron King

Tripp Martin, Secretary

Jim McKinney

Henry Rahn, Chair

Bart Turner
Sunday School
We have a place for everyone in Sunday School.
Bless the Children Christmas Party
Secona partners with Behavioral Health Services of Pickens County to provide Christmas for clients of the agency. Each year 24 children are invited to church for games, crafts, shopping, lunch, Santa, gifts and the telling of the Christmas story.
Men's Ministry
The Men's Ministry meets on the third Tuesdays during the months of January, March, May and October.
Prison Ministry
Members of Secona lead a worship service each Sunday at a local prison.
Music Ministry
Serve the Lord with gladness; come before his presence with singing.
Our Music Ministry features a number of ways to serve through song. In addition to the church choir, there are opportunities to sing with a quartet, praise team or even solo. The Elevate Worship Praise Team also leads worship. Church Choir meets every Wednesday evening from 7:15 – 8:15 PM for practice.
Senior Adult Ministry
Secona's Senior Adult Ministry, knows as the SENIOR SAINTS, meets once per month (usually the second Tuesday of each month) year-round. Please contact Wayne and Martha Turner, Carlos and Shelba Porter, or Donnie and Linda Patterson for more information.