Meet the Secona Baptist team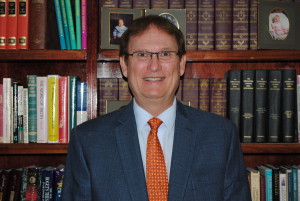 Rev. Robert Bevill – Senior Pastor
Reverend Robert Bevill came to Secona as pastor in December 2014.
Robert accepted God's call to the ministry while in college and has served as a pastor for 36 years. His pastorates have included Poplar Springs Baptist Church in Moore, SC, Mt. Pisgah Baptist Church in Easley, SC, Taylor's Grove Baptist Church in Lancaster, SC, and Black Lick Baptist Church in Glen Dean, KY.
Robert is a graduate of University of South Carolina with a BA in Psychology. He received his Master of Divinity Degree from the Southern Baptist Seminary in Louisville, KY.
Robert has a passion for ministry and preaching God's Word. He believes prayer, missions, and discipleship are vital to a growing church.
Robert and his wife, Becky, have three children and five grandsons.
Robert enjoys spending time with his family, bicycling on the Doodle and Swamp Rabbit Trails, reading, traveling, and sports. His family, friends, and church family are aware of his love of chocolate!
Chandler Moats began serving as Secona's Student Pastor in February 2018. He became a follower of Jesus at age 12 and felt called to ministry at age 16. Chandler graduated from North Greenville University in 2015 with a B.A. in Christian Studies. He received his Master of Arts in Discipleship from the New Orleans Baptist Theological Seminary in May 2019.
Chandler has a heart for student and family discipleship. He met his wife Emily at NGU, and they married in 2016.
Eddie Allgood
Minister of Music
Eddie Allgood has served as Minister of Music at Secona since October 2015. He is very passionate about leading in worship and directing the choir and music activities at the church. He wants to use his abilities and talents in music to lead people to Jesus Christ.
Eddie graduated from Southern Wesleyan University in May 2006 as a Music Major with emphasis in Church Music. Eddie is married to Debbie, and they have 2 daughters, 2 sons-in-law, and 4 grandchildren.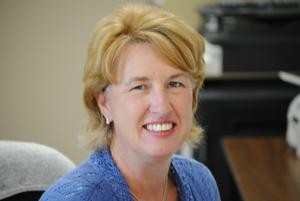 Terri Owens
Ministry Assistant
Terri Owens has been the Ministry Assistant at Secona Baptist Church since June 2010.
Terri is an active member at East Pickens Baptist Church where she teaches a ladies' Sunday School Class.
Terri is married to Mike Owens and has 2 adult daughters.
To contact Terri, email the church at secona@bellsouth.net or call the church office at (864) 878-3816.